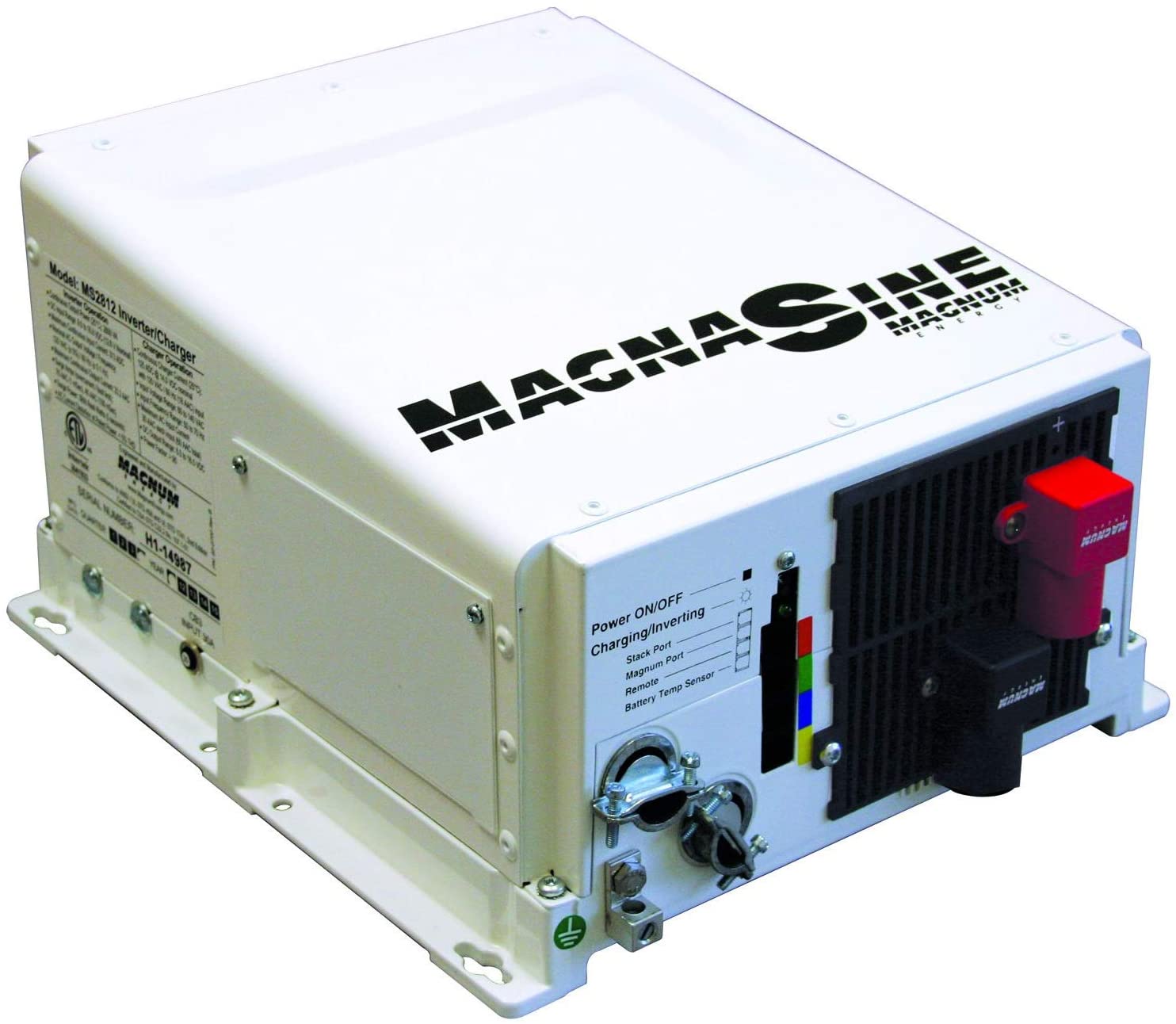 On the market, you can find thousands power inverters that look identical to each other. Now please check the Magnum MS2000-20B inverter that looks totally apart from the crowd. Yes, it has a unique design from the outside that will surely catch your attentions.
The Magnum inverter/charger is solidly built so it is a robust unit. It will surely withstand any outer strokes, bumps and other similar stuffs.
Also, the uniquely designed power inverter delivers 2000 watts output power. Using this 2000W power, you will be able to run several appliances at the same time. To connect it with a battery, you need a 12V battery because it requires 12V DC input power, which is further converted to 110V AC power.
The 12V/100A inverter and charger can solve most of your remote power requirements because it delivers good performance and the 2000W power is huge to run most of the appliances.
The Magnum 2000W power inverter is highly protective because it has 20 breakers and transfer relay mechanism. It also features an LED indicator and an optional remote control.
If you have bought this power inverter, you will be enjoying your life because it offers seamless AC power to a wide range of appliances. You will be able to connect any 110V appliance you want. Please make sure that total output power draw does not exceed its total capacity that is 2000W.
Magnum MS2000-20B Inverter/Charger is easy to install. However, you have to follow four steps. According to the manufacturer, you need to connect the inverter to your distribution circuits then connect your shore power cable to the inverter's easy-to-reach terminal block and then connect the batteries. After that, you need to switch on the power and start supplying electricity to your desired appliances.