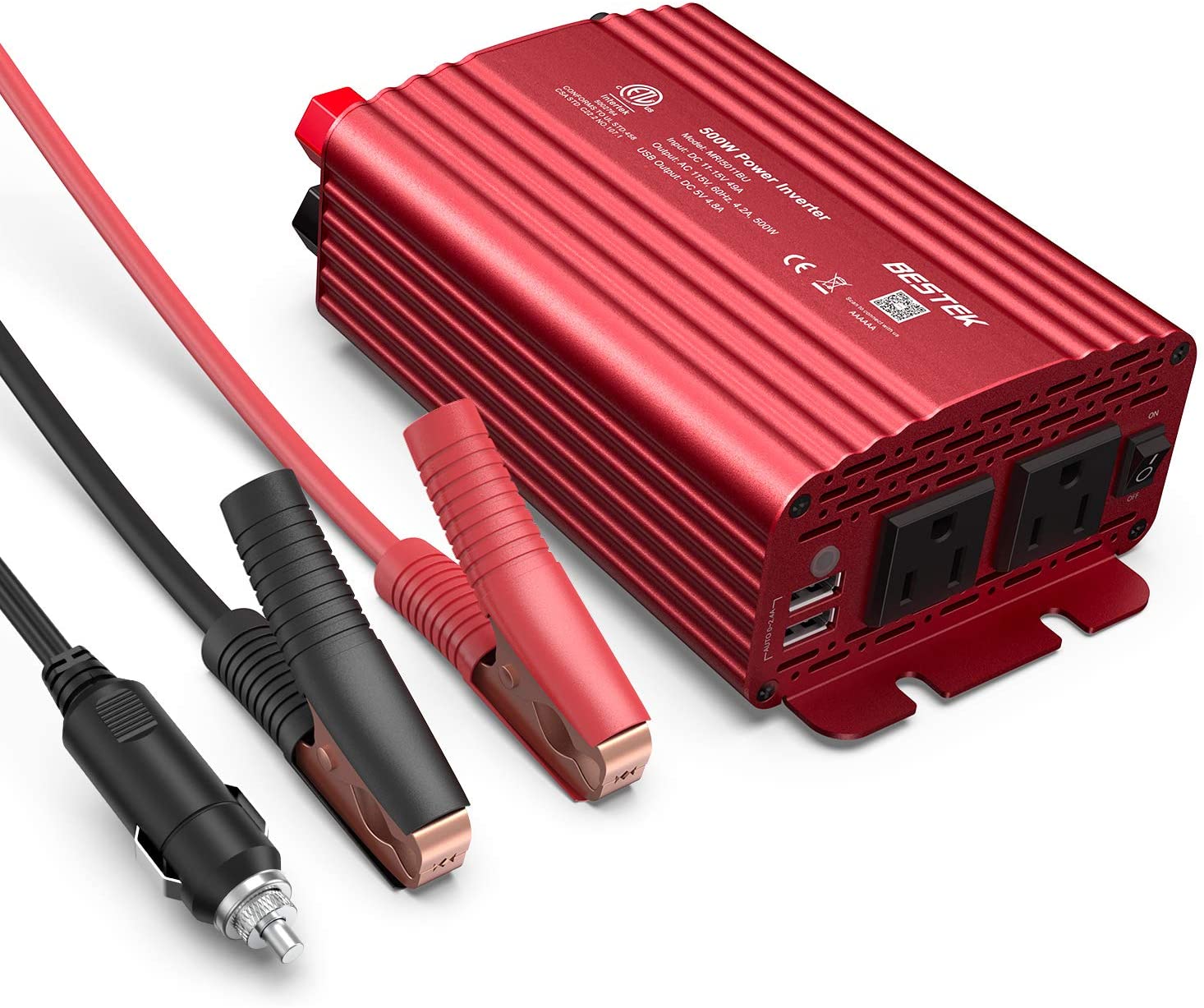 Bestek power inverters are quality products; they deliver good performance to their users. In case, you want to buy a 500W power inverter, please check this 12V Bestek power inverter. It delivers 500W continuous and 1000W serge power. Well, a 500W power inverter is good to charge most of the daily used gadgets in homes, offices, vehicles and camping.
The Potek 12V to 110V power inverter comes included with a cigarette lighter plug with 27-inches cable, 24-inch battery clamps, 40A spare fuses and a user guide. With all these components, you will not find any issues for the installation.
Please know that this inverter delivers modified sine wave inverter that works with 11V to 15V DC current. You will not be able to use it with a 24V battery. A 12V battery is perfect for this inverter.
In case of the car uses, you will not be able to get more than 150W power from this inverter because the car fuse is unable to bear more than 150W load. If you need to use more than 150W output power, you need to connect it via an alligator clip to the battery then you will be able to receive the rated 500W output.
The Bestek 500W power inverter features a cooling fan that runs when needed. If sometimes it does not run, you do not have to worry. The cooling fan is conditioned to run on different speed when it detects certain level of load or temperature.
In case, the car is off, please do not leave the inverter ON for a long time. Also, please do not power those appliances that require more than 500-watt power output. Please also know that some appliance may not run on this modified sine wave power because some appliances need pure sine wave power. In fact, pure sine wave power is superior to modified sine wave power. Read more…