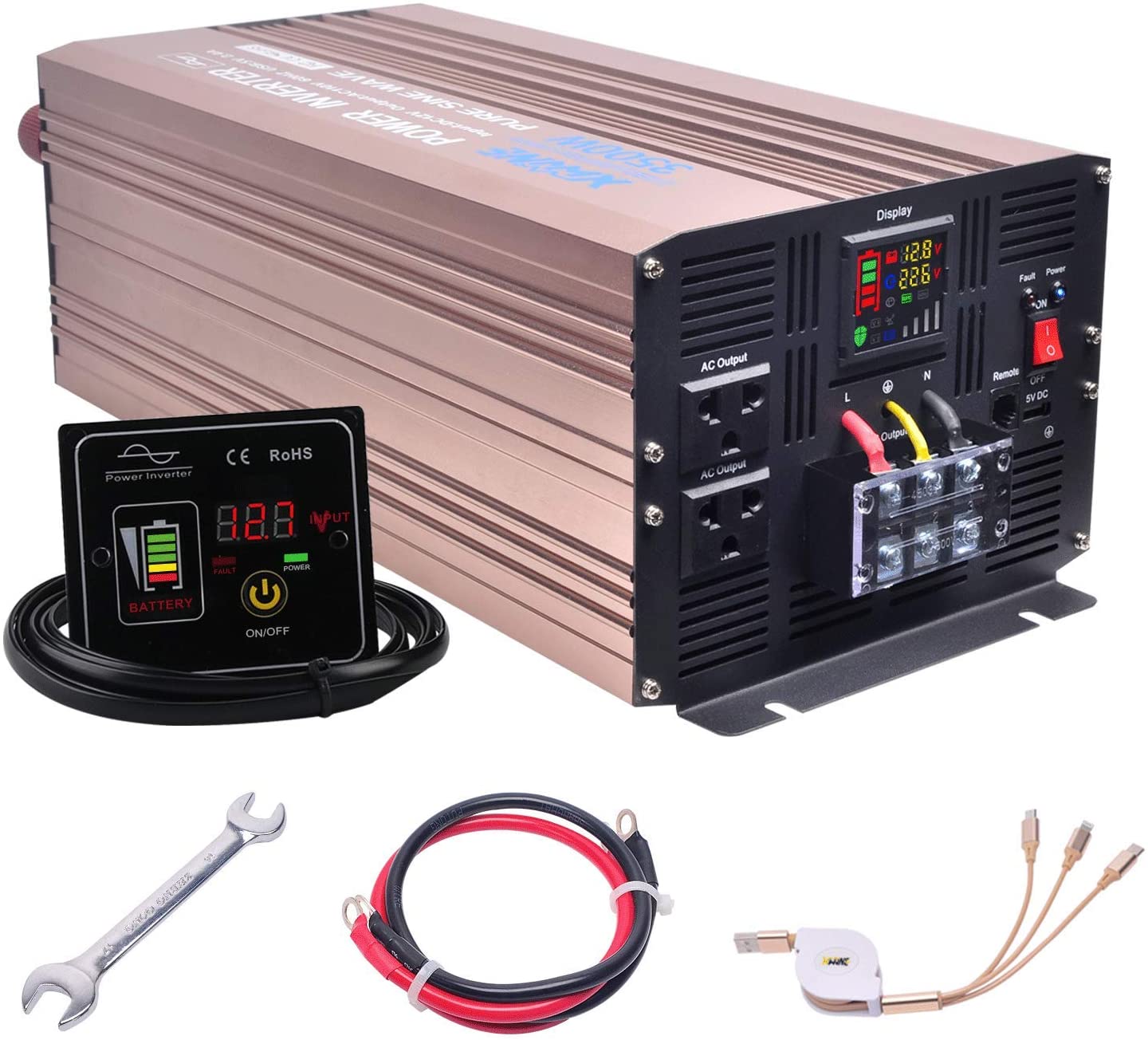 XWJNE looks a new inverter manufacturer but their inverter looks very impressive. This is the reason to recommend the XWJNE inverters here. In case, you need to purchase a high wattage power inverter, this 3500W power inverter may be useful to you.
We know that most inverters are made to converter DC power into AC power. This XWJNE brand power inverter also converts the battery DC power into AC power. You can use the AC power to run several home and kitchen appliances in your home. Such inverters are not limited to using in just homes; they have wide applications. These inverters can be used in vehicles, offices, industries, emergency power requirements and anywhere else, you need remote power.
The XWJNE 3500 watts power inverter has features that make it an advanced power inverter. It comes with a wired remote control, high-speed 4.2A USB ports, 110V AC outlets and many other impressive features. With these advanced features, you will not face any difficulties to power your devices and home appliances.
Well, to give you varieties, the XWJNE 12V to 110V inverter is available in multiple sizes to choose from. Currently, the power inverter is available in 3000W, 3500W, 4000W and 5000W sizes. Most of the WXJNE power inverters come in gold color that gives a stunning and beautiful look. I am sure you will like the external design and color of this XWJNE power inverter.
The XWJNE power inverter delivers 3500W continuous power and 7000W peak power. You get pure sine wave power that is welcomed by most devices. It comes included with the DC cables that you need to connect with your batteries in car, homes or somewhere else. Such powerful inverters are perfect for various vehicles, road trips, camping and emergency power supplies. Personally, I love the size, which is 3500W. A 3500W power inverter is neither too small nor too large. A medium-size inverter is applicable at various places.
The 3500 watts power inverter features two 110V AC outlets and USB port. Using these connection outlets, you will be able to connect several devices simultaneously. It is perfect for charging mobile phones, tablets, gaming consoles, kindles, lights and other personal devices.
Impressively, the power inverter has low-voltage protection capability, which is very good capability because it will not drain your battery. For the overload, the inverter has a sensor that detects overload and it automatically shuts down AC power. Read more…