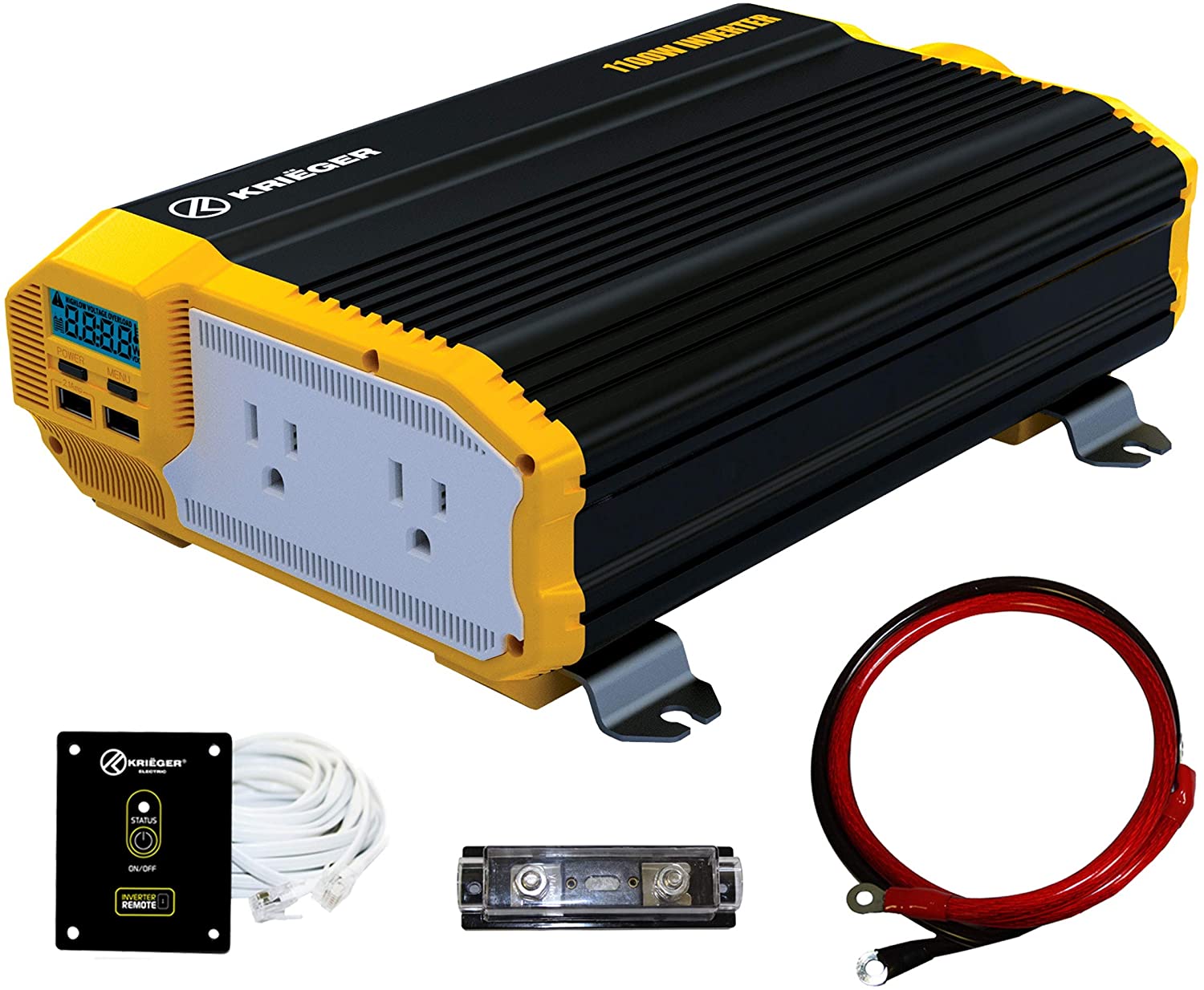 Krieger makes impressive power inverters. In case, you are looking to buy a 12V power inverter, please check Krieger 1100W power inverter. The DC 12V to AC 110V power inverter delivers the best performance because it carries impressive features. This power inverter is also approved from MET.
The 110V power inverter delivers 1100Watt output and 2200Watt peak power. Well, peak power only remains for few seconds because peak power is needed by heavy appliances at startup. You have to depend on the 1100-watt output power that comes from this Krieger power inverter. Please know that this is a modified sine wave inverter. However, a pure sine wave inverter is superior to this modified sine wave inverter. As you already know that, its main job is converting the 12V DC power into the 110V AC power. This power can be used to run home and kitchen appliances suing the provided connection sockets.
The Krieger 1100W 12V power inverter comes included with a wired remote control, ANL fuse kit and 3 feet battery cables. Most importantly, this power inverter has all the protection features that should be available in a high performance inverter. So, you do not have to worry from the common electrical faults such as overload, overvoltage, short circuits and other electrical problems. The Krieger power inverter also features an LCD display that shows relevant information on power usages, system faults etc.
Most importantly, a 3-year of warranty also comes included with the purchase of this Krieger power inverter. Apart from the warranty, the power inverter is well tested and approved from UL and CSA.
To give you varieties, this Krieger 12V inverter is available in different sizes such as 1100-watt, 1500-watt, 2000-watt and 3000-watt. You can choose a size based on your requirements. Read more…