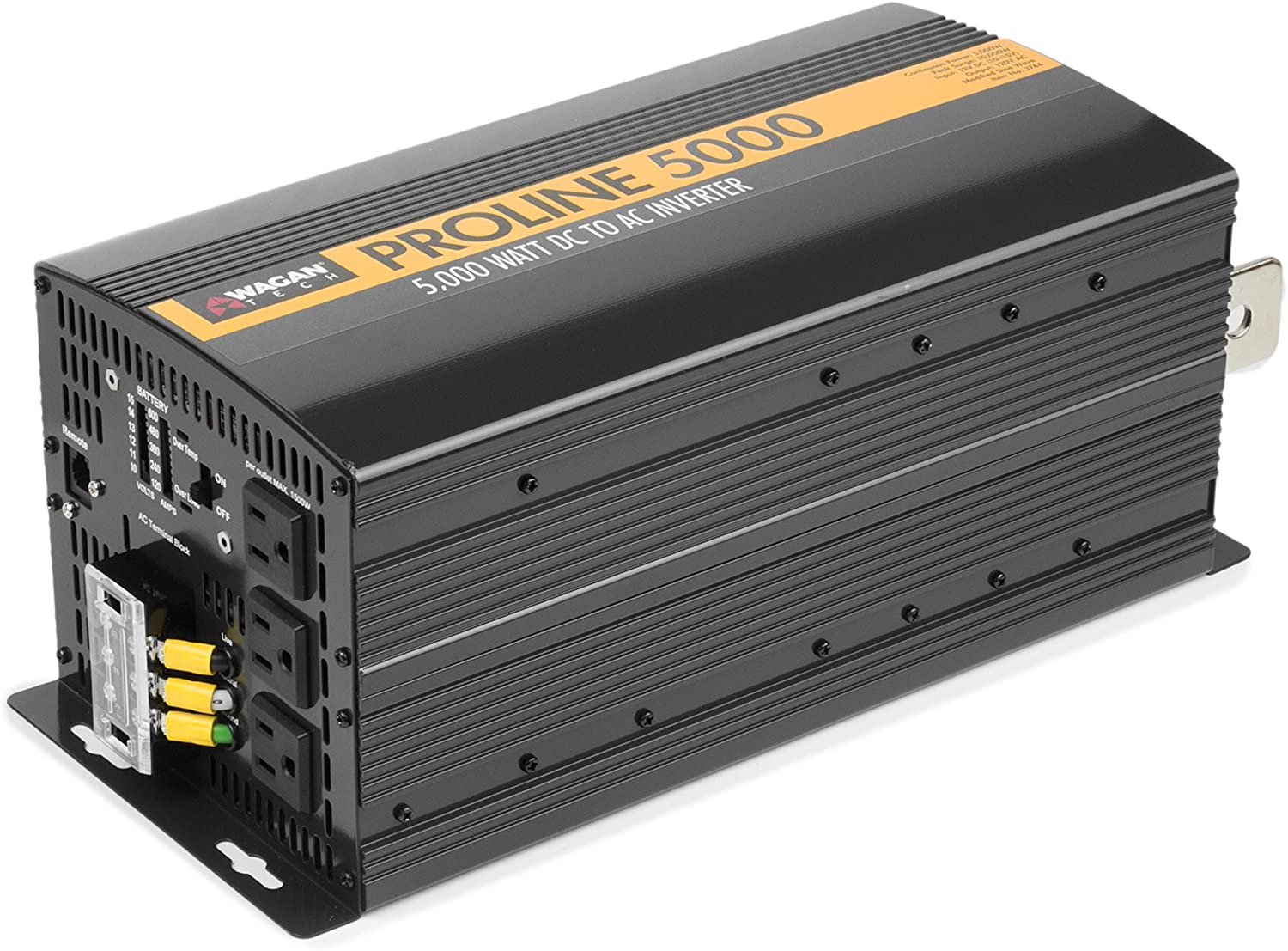 Now Wagan EL3744 comes in the latest version after some improvements. The Wagan power inverter has been improved to make it smaller and lighter than the previous models. As a result, it is 28% smaller and 36% lighter than the previous Wagan 5000W power inverter.
The manufacturer says that now it is more reliable than the previous models because now the power inverter is based on SMT (Surface Mount Technology) circuit board. With the adoption of the latest technology, the power inverter delivers seamless power and better efficiency. The Wagan 5000 watts inverter has lower level of RF emissions compared to the older version that was based on PCB (Printed Circuit Boards).
The 500W power inverter has 10000W surge power so it is good for those large appliances that require substantial peak power at the startup.
You can use the Wagan 5000W power inverter without any fears because it is highly protected. It has several built-in protection features that work against electrical faults. With this power inverter, you will not have any issues such as short circuits, over-load, over-heat, low-battery and reverse polarity.
To operate it from a remote location, the Wagan 5000W inverter comes with a remote controller. To operate your appliances, you can use the provided 110V sockets; the power inverter features three 110V AC outlets. The AC terminal blocks are well designed so you will not get any connection related issues. Also, the AC terminals are solid and heavy duty that will not get damaged very soon. They will last years after years.
The 12V DC to 110V AC power inverter is solid and heavy-duty unit to work in any environments you use it. Also, it is not too costly to own. In case, you need to buy it now, please check with Amazon.
Highlights
5000W output power
3 AC outlets
Remote power switch
Thermal cooling fan
LED indicators
SMT circuit board
Glossy exterior coating
Comes in its improved version with reduced weight and high efficiency
Aluminum case
Pros
Many users say that it delivers high power and it is lighter than others have.
No power fluctuation even on full load
Cons
It is a little louder than expected.
The wires and unit get hot.