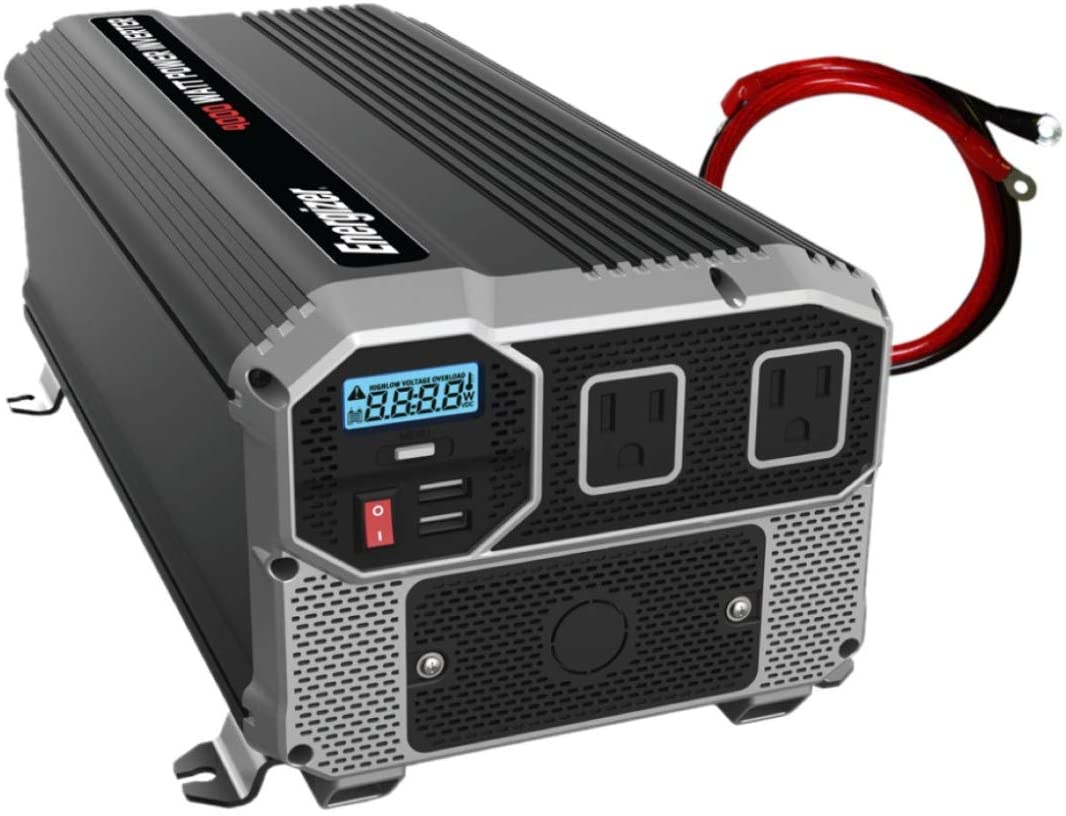 Energizer is a big name for numerous power inverters. In case you need to buy an Energizer brand inverter, please check this Energizer 4000 watts power inverter. The 12V to 110V inverter is available in many sizes such as 100W, 150W, 1100W, 1500W, 2000W, 3000W and 4000W.
This 4000W Energizer brand inverter delivers 8000W peak power. Some large appliances need high power at the startup for few seconds, so to meet this demand; the inverter has 8000W people power that is 200% of the continuous 4000W power.
The popular brand inverter comes with all the protection features and capabilities that you need. As a result, it will protect the connected devices from over-load, over-temperature, under-voltage, short circuits. It also features an LCD that displays all the protection related information. Additionally, you will be able to see input voltage, output power, battery status on the LCD display.
Well, Energizer says that it is engineered to deliver the best performance. The manufacturer tries to make the best quality inverters that always beat its competitors. All inverters and other products from Energizer brand are tested and certified from METLab under UL standard 458 and CSA for the safety and performance.
Most importantly, this is a low-price inverter. You will not be able to buy a 4000W inverter in such as small price. To check the price, you need to visit Amazon.com. Read more…