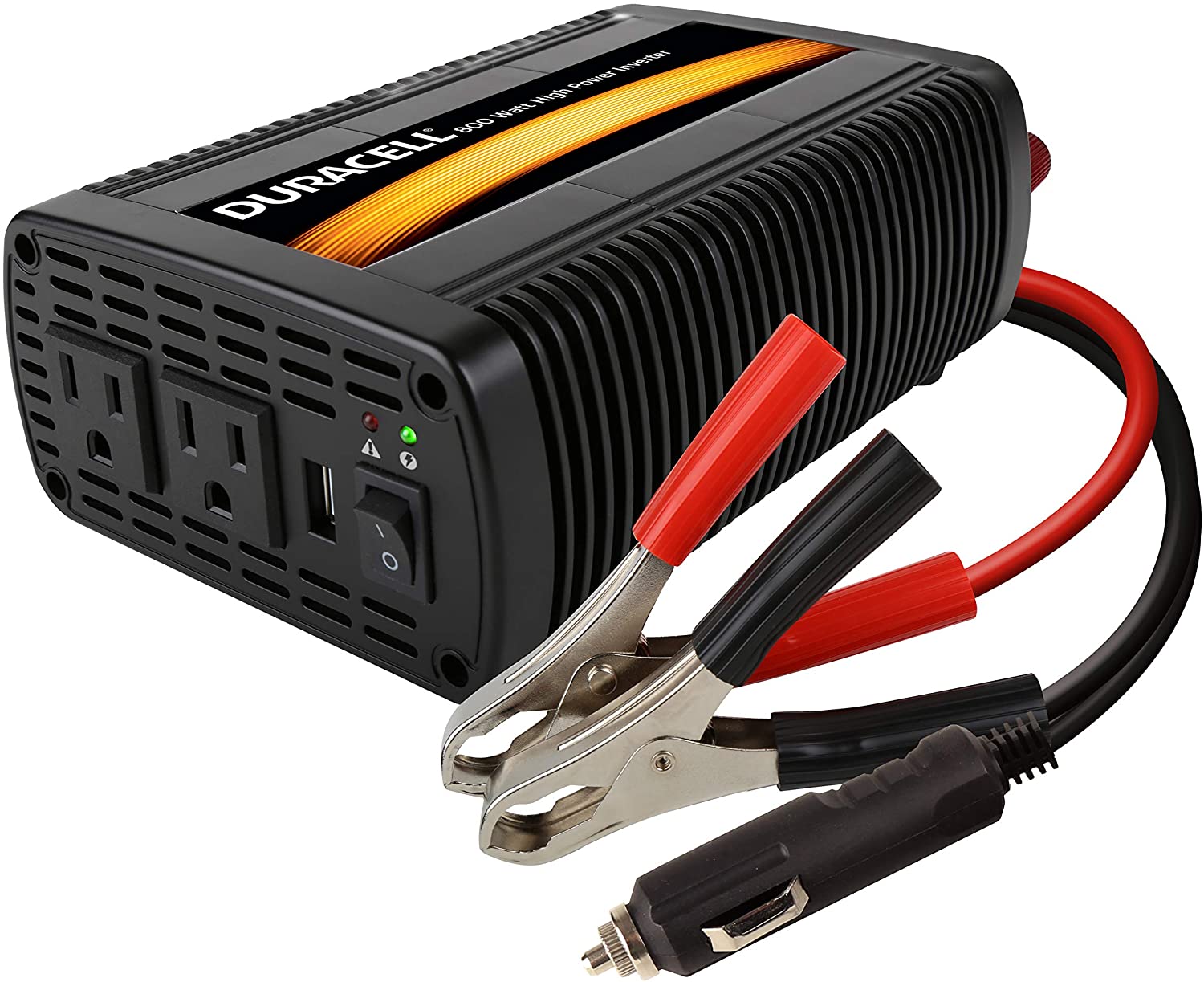 Duracell is one of the famous inverter brands. If you trust this brand and want to purchase a good Duracell power inverter, please check Duracell DRINV800. This power inverter sells on Amazon at a good price and it has attracted countless users because it is a performance-oriented unit.
Duracell DRINV800 has 800W continuous and 1600W peak power. It has many useful features that you can use for an easy power conversion requirement. The high quality Duracell power inverter efficiently converts DC to AC current. After that, you will be able to run your 110V/115V AC appliances. The Duracell 12V power inverter has convenient AC outlets and USB charging ports. You get two 3-prong AC outlets and one 2.1A USB port to fetch power up to 800W.
Duracell recommends this power inverter for multiple purposes such as emergency, recreation and power tools as well. Such high performance power inverters are perfect for running power tools and medium-size home and kitchen appliances. To run your appliances, you need to connect this power inverter to your 12V car battery or other 12V battery.
From outside, Duracell DRINV800 is a heavy-duty unit because it has a durable case that manages any external impacts. It is based on venting technology that gives it a long life. The durable Duracell 800W power inverter is easy to install because it eliminates hardwiring and other similar stuffs. You just need to connect using the included power cable.
Important Features
Converts Car's 12V battery power to household electricity
Two 3-prong AC 110V sockets and one 2.1A USB port
800W continuous power
Ideal for homes, offices, power tools and other electronics
Comes included with battery clamps, cigarette lighter plug and user manual
Heavy-duty use, easy installation
Made in China
DRINV800 model number
Duracell brand
Pros
Perfect for various uses such as camping, emergencies, household appliances
Competitive price
Quiet operation
Works as promised
Cons
Instructions are not very clear