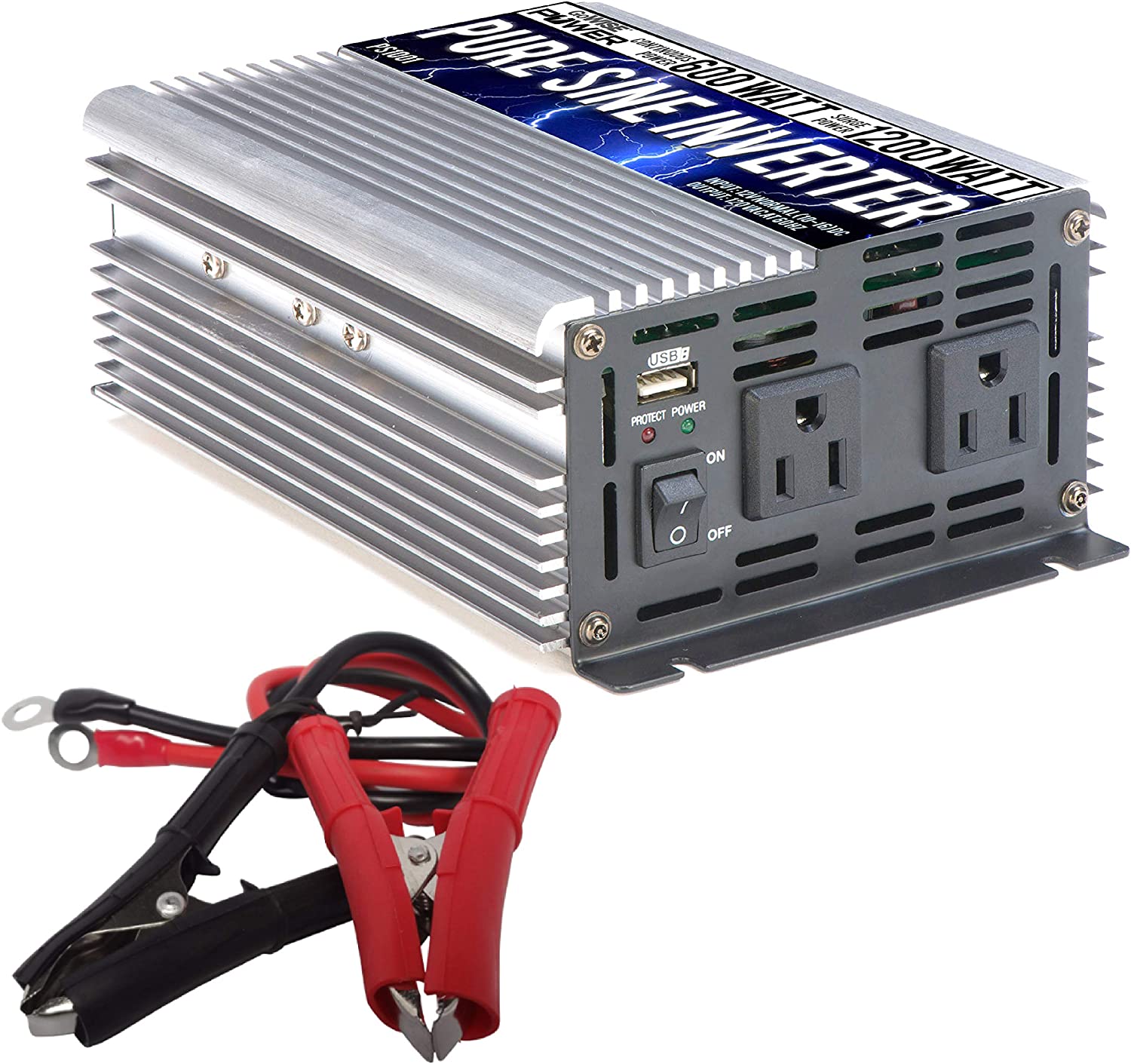 I am sure, you are already aware of the GoWise inverter brand. It is one of the trusted brand name that not only makes power inverters, but also makes various home and kitchen appliances. If you trust GoWise, and you want to buy an inverter made by GoWise, please check 600-watt pure sine wave power inverter that is made by Gowise.
GoWise 12V power inverter is highly rated on Amazon. This is the reason; I am recommending it to you. The 600W power inverter looks impressive from all sides such as price, performance solidity and features.
The main task of this GoWise 600-watt inverter is converting 12V DC to 110V AC power. The converted 110V output you get is pure sine wave power. This is considered as the highest quality electricity, on which most appliances run. You will not have any issues running sensitive electronics such as microwaves, televisions, computers, music instruments, laser printers and other sensitive electronics.
The GoWise 600 watts inverter has 1200W surge and it has five protection features. The inverter does the great job of converting 12V battery power into the 110V AC power. It has three output sockets. Such power inverters have many usages. You can use it for trucks, emergencies, campsites, jobsites and industrial uses. GoWise claims that the inverter offers clean electricity. It is perfect for devices such as computers and other sensitive electronics. Also, you can expect the highest efficiency from this inverter.
At the start, I mentioned that it has five protection capabilities. These five protection capabilities are overload protection, over-voltage protection, thermal protection, under-voltage protection and low-voltage alarm.
Also, the manufacturer emphasizes on the total harmonic distortion. In the case of this GoWise 600W power inverter, it has less than three percent THD, which is considered good in an inverter. Less THD means the inverter has minimized disturbance and maximized efficiency. Other hidden qualities available in this GoWise 12V inverter are soft start, temperature control fan, 60Hz frequency and 120V AC output. Read more…