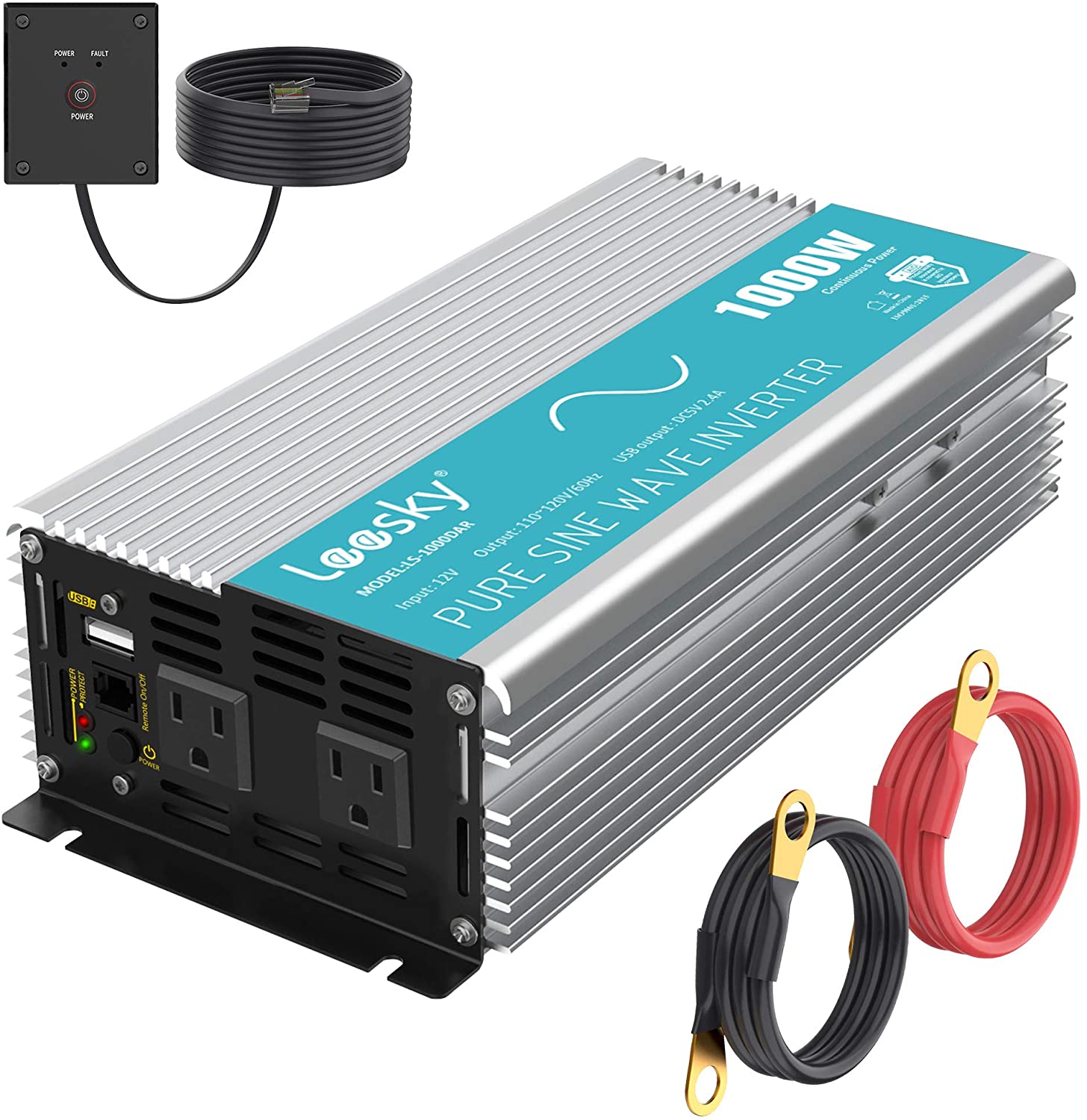 If you need a pure sine wave power inverter, please check Leesky 1000W power inverter. It converts DC 12V to AC 110V. The 1000W power converter has various applications because it has dual 110V AC outlets and a USB port. From the USB port, you can expect a fast charging performance because it has 2.4A specification. It also comes included with a 15 FT remote controller that facilitates remote access.
The 12V to 110V power converter delivers pure sine wave current that is welcomed by almost all devices including the sensitive electronics. The power inverter is made of high-class aluminum material that makes it safer and durable. Such 110V power inverters will last for a long time.
Leesky inverters have the best protection skills. The multi-function power inverter keeps the connected devices safe all the times because it is highly protective against short circuits, over/under voltage, overload. It has an isolated input/output design and an integrated smart cooling fan that are good for the utmost protection.
On the purchase of this Leeskly power inverter, you get other components too. These components are battery cables, remote controller, owner book and 18-month warranty.
Features and Specifications
DC 5V/2.4A USB port
Two AC 110V outlets
1000W rated and 2000W peak power
Pure sine wave output wave
Up to 91% efficiency
A pair of battery cable 2 feet long
0.8A idle current consumption
15FT remote controller
200Ah battery recommendation
Included components are 2ft battery cables, remote controller, user manual.
Pros
Timely delivery of the product, if bought from Amazon
True sine wave output<
li>
Remote controller included
Cons
The directions are hard to understand.