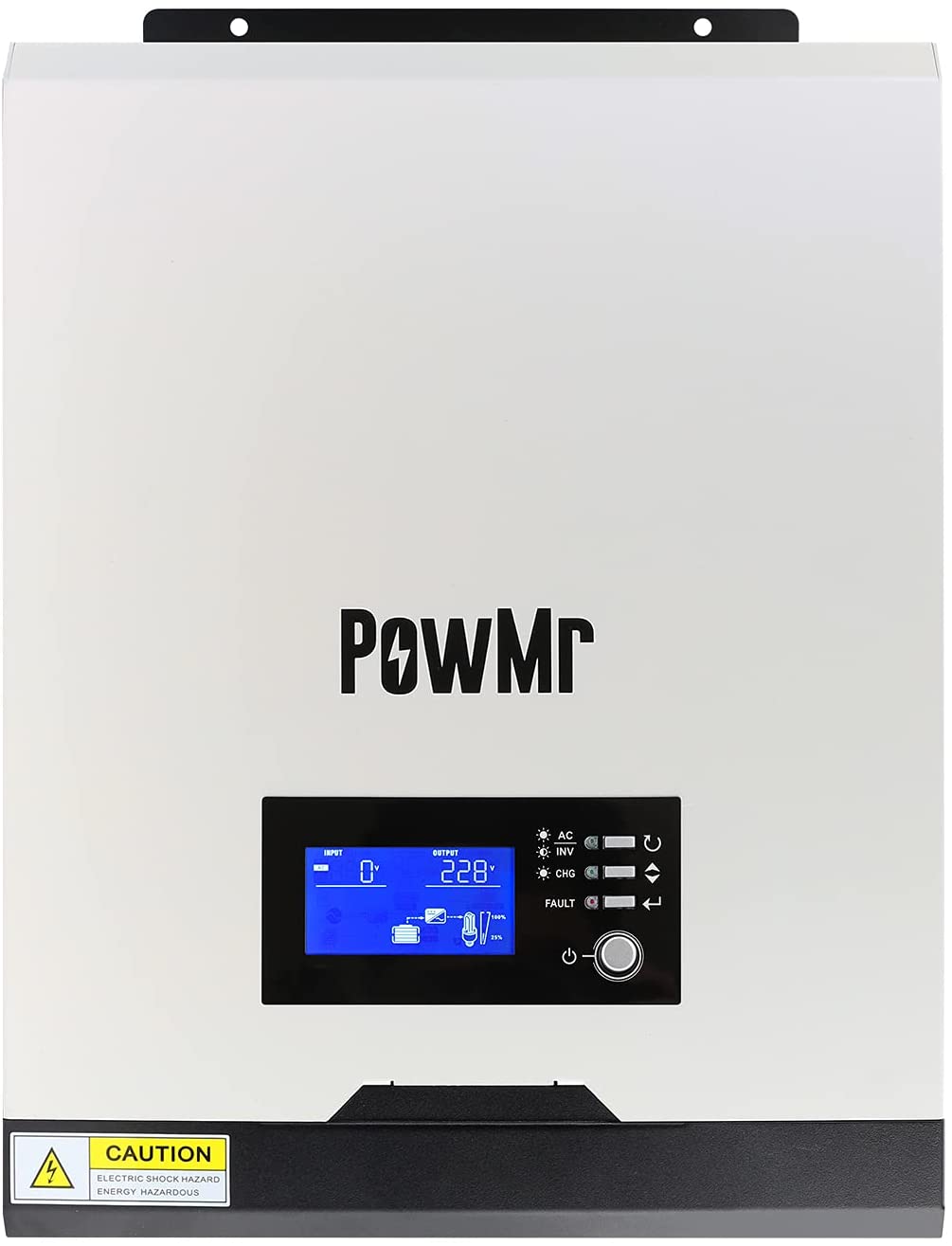 In case, you are looking to buy a 24V solar inverter, you can check PowMr 24V Inverter 2400W DC24V to AC 220V Hybrid Inverter. The unit has built-in PWM charge controller and it is compatible with a 24V battery. The 24V to 220V power inverter delivers single-phase 220V AC current. The 24V power inverter by PowMr is a pure sine wave inverter.
The PowMr 2400W power inverter receives input current from various modes such as utility line, battery or PV in battery mode. The 24V power inverter works with various batteries such as Lead Acid, AGM and some other batteries as well. The Power inverter gives the flexibility to its user to set their own charging voltage.
If you are looking to buy a powerful 24V inverter, the PowMr 24V power inverter can be the best unit for you. It features an LCD display that shows useful information very clearly. On the LCD display, you will be able to see the battery status, setting information and other safety information.
The good thing about this PowMr 24V power inverter is the various modes because it has 3 output modes and 4 charging modes. It has charging modes such as solar power, utility power, solar & utility and solar only. In this power inverter, you get maximum charging current up to 70A. It also has overload bypass capability. When overload situation is detected, the inverter is transferred to the line mode to use the utility power.
Highlights
2400W output power
24V input power
Four input modes
Three output modes
Compatible with various batteries such as AGM, Lead Acid and others
Customizable low cut-off voltage
Operational modes: standby mode, fault mode, line mode and battery mode
Nominal input voltage: 230V AC
Maximum AC input voltage: 300V AC
50Hz / 60Hz nominal input frequency
Short circuit protection
Less than 25W no load power consumption
30V DC output voltage regulation
Pure sine wave output
70A max charging current
80V DC max PV array open circuit
50A charging current